Awards Ceremony
Recognising Excellence in the Promotion of SRHR
The conference closed with an awards ceremony held by the Steering Committee of the International Dialogue to honour the 12 projects that participants presented in the Poster Session. A red carpet was rolled out, theme music accompanied each award presentation, as did a short speech recognising the contributions of delegates in the advancement of SRHR for young people, people with disabilities and those displaced or living in fragile settings.

The ceremony opened with a prize for Sensoa from Belgium, recognising the group as 2017's Digital Pioneers for using online technology to distribute SRHR information. The e-tutorial "Body & Rights" is tailored to capacitate diplomats and other stakeholders on SRHR issues, and is freely accessible for anyone. The Accessibility Award was presented to the Nepal Disabled Women's Association, which provides SRHR services for women with disabilities. "I didn't expect this," said recipient Meena Paudel, the organisation's co-founder and General Secretary. "When I heard our name, I was so surprised. This award motivates us to reach more women and girls with disabilities in our country."

Halima Abba Zaid Ali, from DSW's Young Adolescents Project was delighted at the prize. "This is amazing!" she said after the ceremony. "For so long, adolescent interventions have addressed 15 years and older. For the first time, I feel the 10 to 14 group is being really seen. People ignore that 10 to 14 year olds are in need of SRHR and this ignores the reality on the ground, especially in Kenya."

Marie Stopes International received an award for its work to promote family planning for adolescents through subsidised services in the private sector. Recipient Thomas Lee, from the MSI External Affairs Team, said the group sees the private sector as a key partner. "There is some skepticism about involving the private sector," he said. "But they can offer a solution, as long as they are part of the health system and not creating a parallel system."

There were many more awards presented, but the award that brought delegates to their feet was for Resilience. It was given to Yamaan, a foundation that provides access to maternal care in conflict-battered Yemen. "Few of us can imagine what you've been through," said Annette Gabriel (KfW), from the Steering Committee of the International Dialogue. "It is with pride we see you walking ahead. We applaud your commitment."

Yamaan founder Ashraf Badr told delegates about his recent experience in Yemen, where a blockade was compounding the suffering of people on the ground. "It is a mission for us to talk about a country which is not highlighted, which few people know about. People are living in terrible conditions and need all the support the international community can provide to stop the war and provide humanitarian aid," Badr explained. "SRHR is crucial in fragile contexts and must not be forgotten," Badr added as delegates burst into another round of applause.

Other winners were Youth Approaches to Health Association (YAHA), the Ministry of Health in Kampot in collaboration with Epic Arts from Cambodia, IPPF Humanitarian, DSW, Beyond Beijing Committee, IPPF Africa Region, CBM Nigeria, and the Estonian Sexual Health Association.
The complete list of award winners can be found below.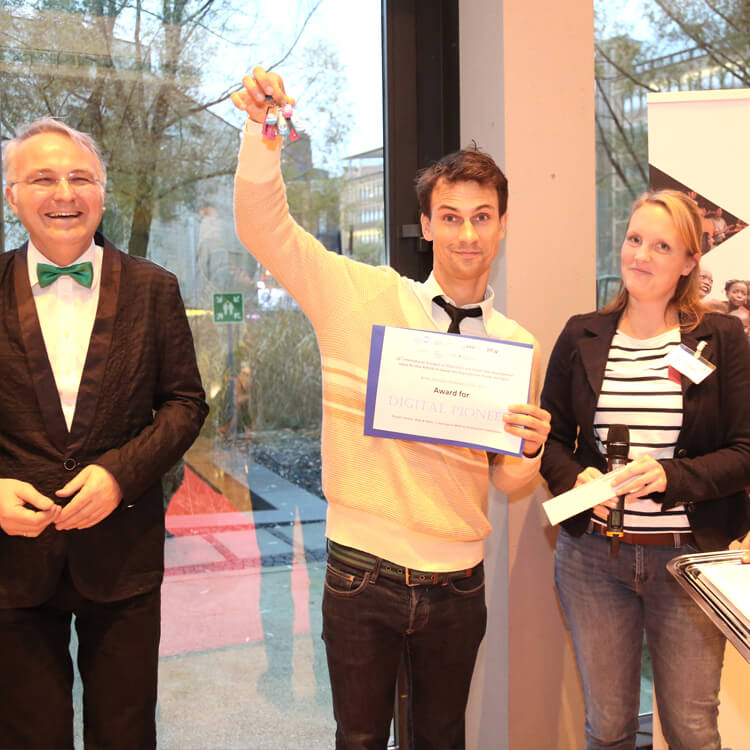 Award: Digital Pioneer Award
Wim van de Voorde
Sensoa (Belgium): Body & Rights - E-learning on SRHR for Development Stakeholders
Award: Accessibility Award
Meena Paudel
Nepal Disabled Women's Association: Health Services' Accessibility for Women with Disabilities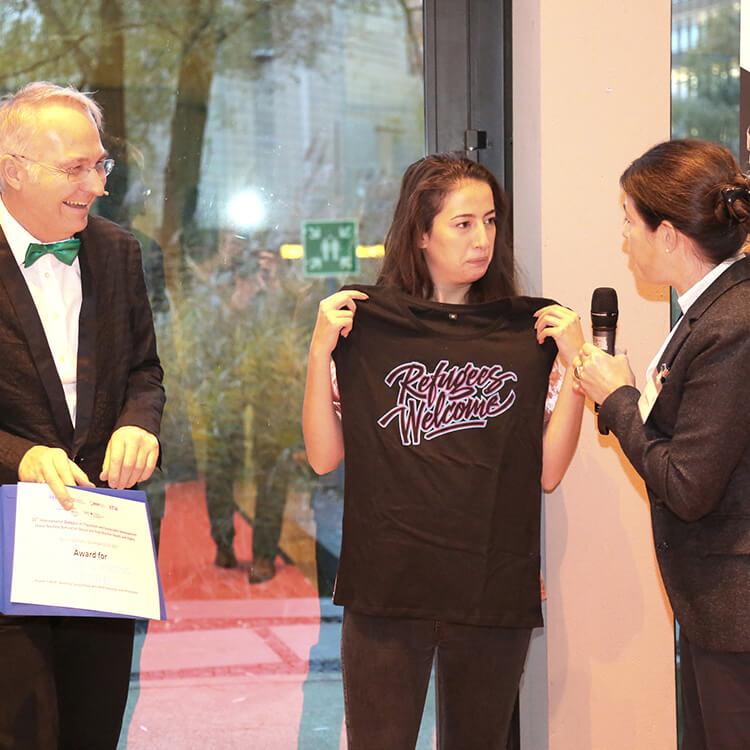 Award: Reaching Young Refugees
Cansu Tasdemir
Youth Approaches to Health Association (YAHA Turkey): Reaching Young People with SRHR Education and Information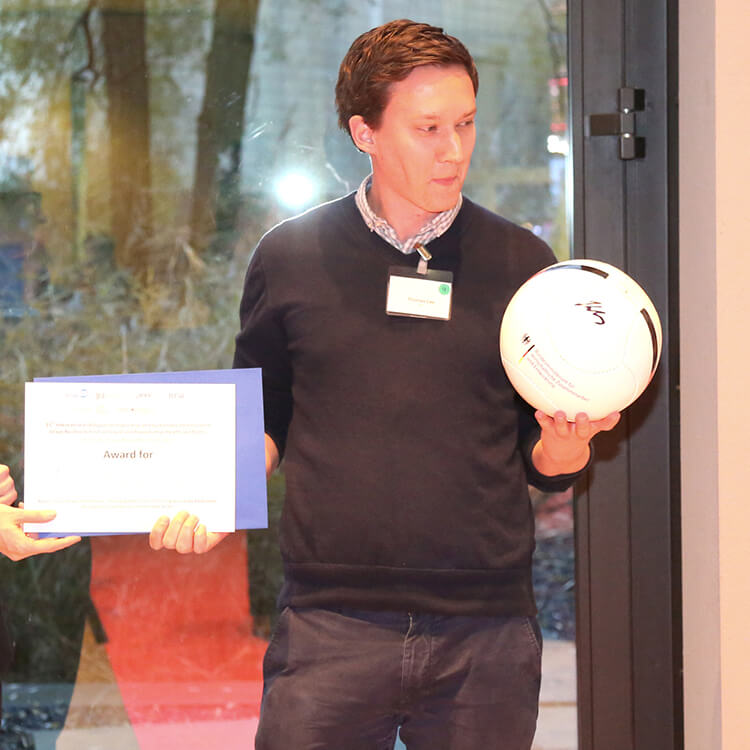 Award: Engaging with the Private Sector
Thomas Lee
Marie Stopes International (Kenya): Driving Uptake of Family Planning Services by Adolescents through Subsidised Services in the Private Sector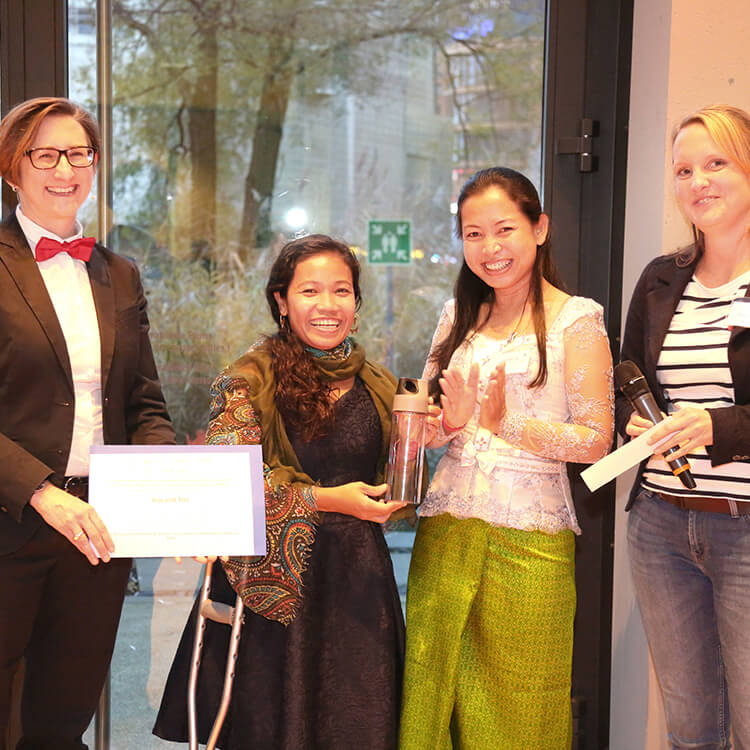 Award: Best Inclusive Performance
Sokny Onn and Kunthy Ok
Epic Arts and Ministry of Health Kampot (Cambodia): Inclusive Sexual and Reproductive Health and Rights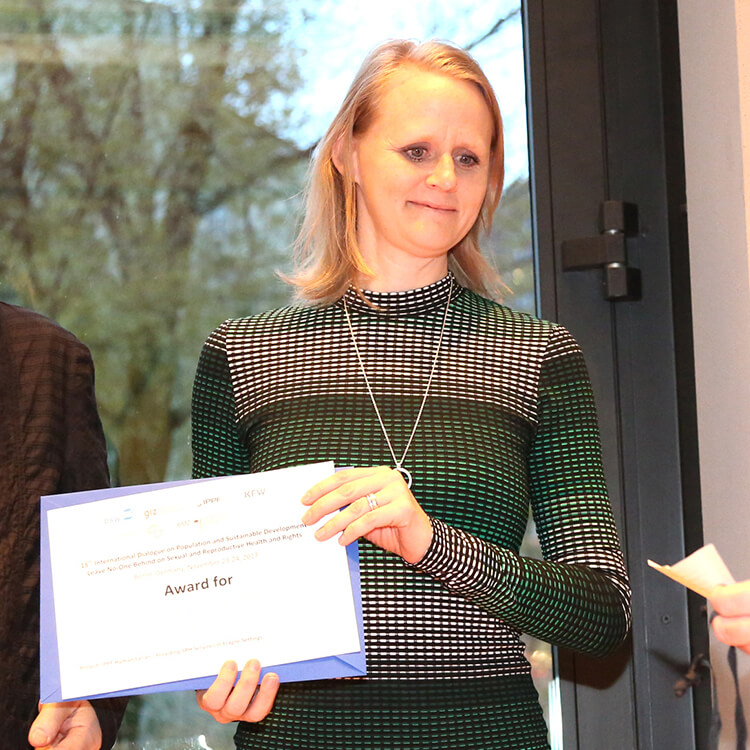 Award: Outreach to Remote Areas
Maria Holtsberg
International Planned Parenthood Federation (IPPF) Humanitarian (Afghanistan): Providing SRH Services in Fragile Settings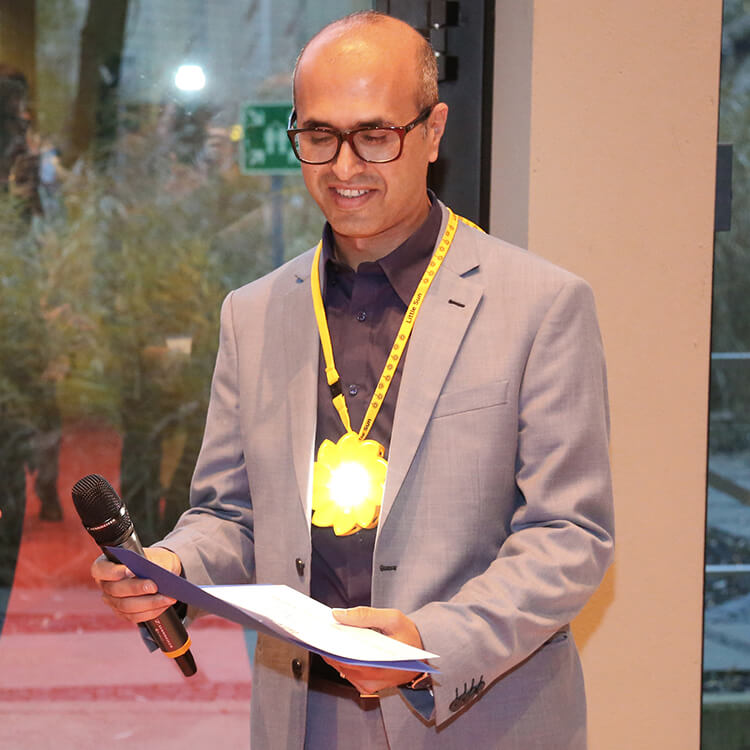 Award: Resilience Award
Ashraf Badr
Yamaan (Yemen): Ensuring Access to Maternal Care in Fragile States - The Voucher Program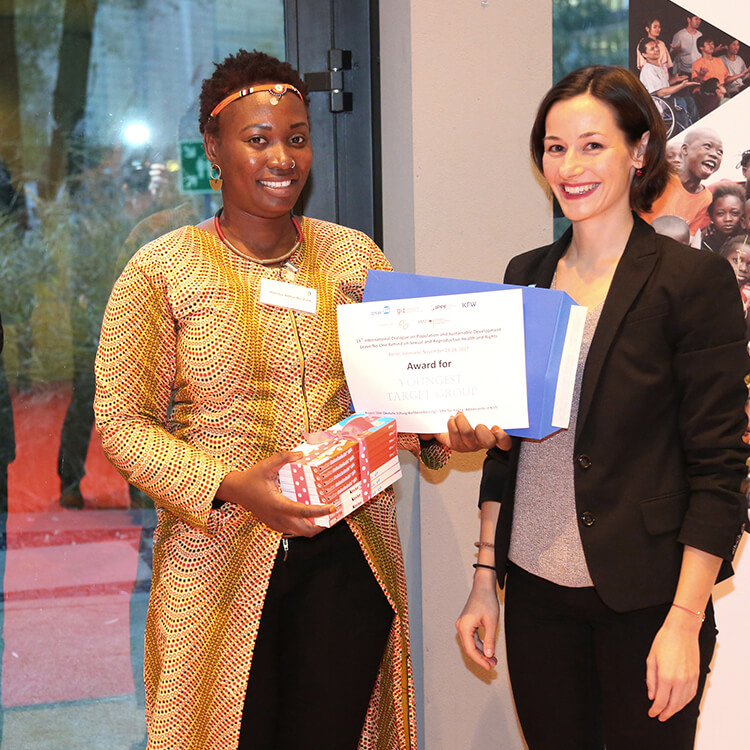 Award: Youngest Target Group
Halima Abba Ali Zaid
Deutsche Stiftung Weltbevölkerung (DSW Kenya): SRH for Young Adolescents in Kilifi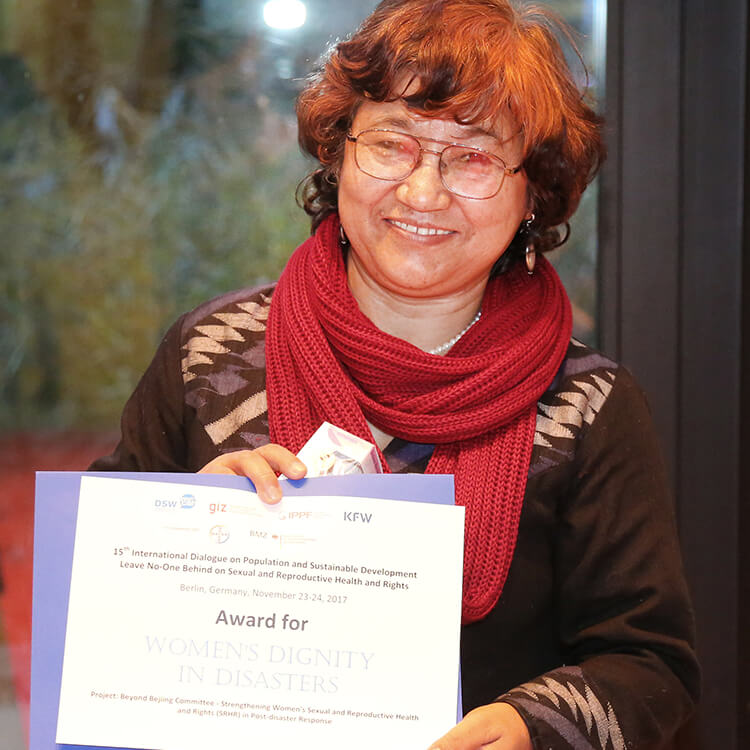 Award: Women's Dignity in Disaster Award
Shanta Laxmi Shresta
Beyond Beijing Committee (Nepal): Strengthening Women's Sexual and Reproductive Health and Rights (SRHR) in Post-Disaster Response
Award: One Voice Award
Eunice Murambi
International Planned Parenthood Federation (Africa Region): Creating a Positive Policy Environment for Enhancing SRHR for Adolescent Women and Girls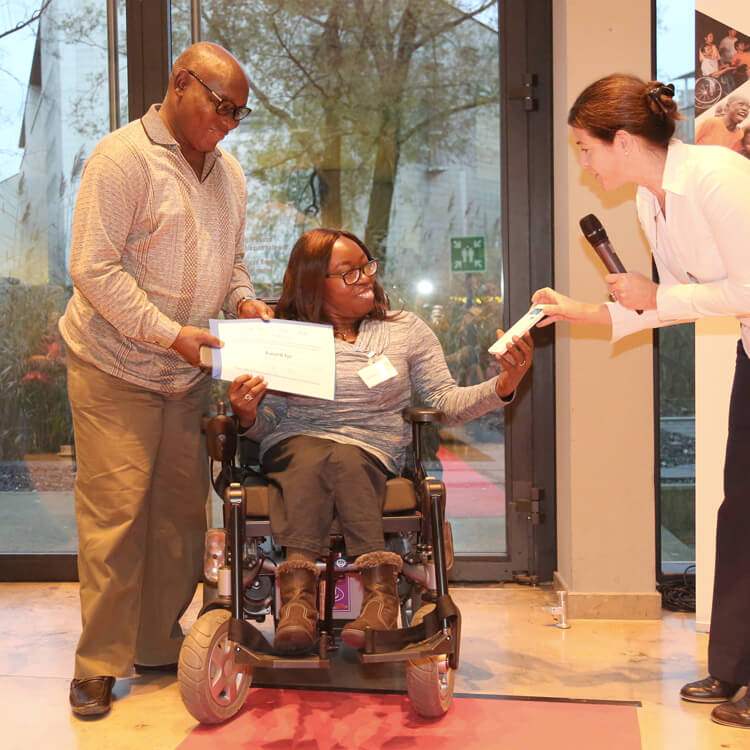 Award: Let the Statistics Talk For You Award
Toyin Aderemi-Ige
Christoffel Blindenmission (CBM) Nigeria: Preliminery Findings - Violence against Women/Girls with Disabilities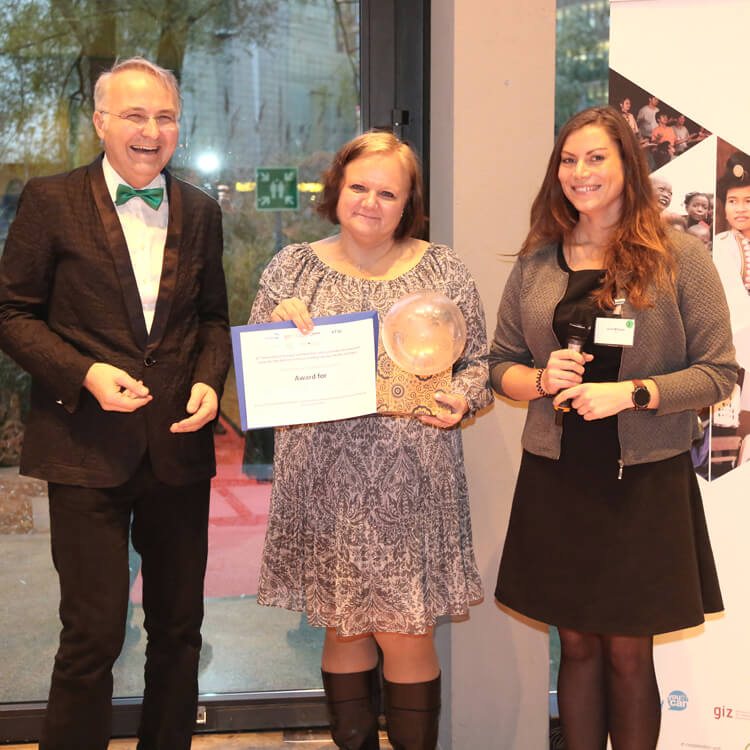 Award: Let's Talk About Sex Award
Dr. Mairi Kaha
Estonian Sexual Health Association: Implementation of Sexuality Education and Youth-friendly Counselling Services